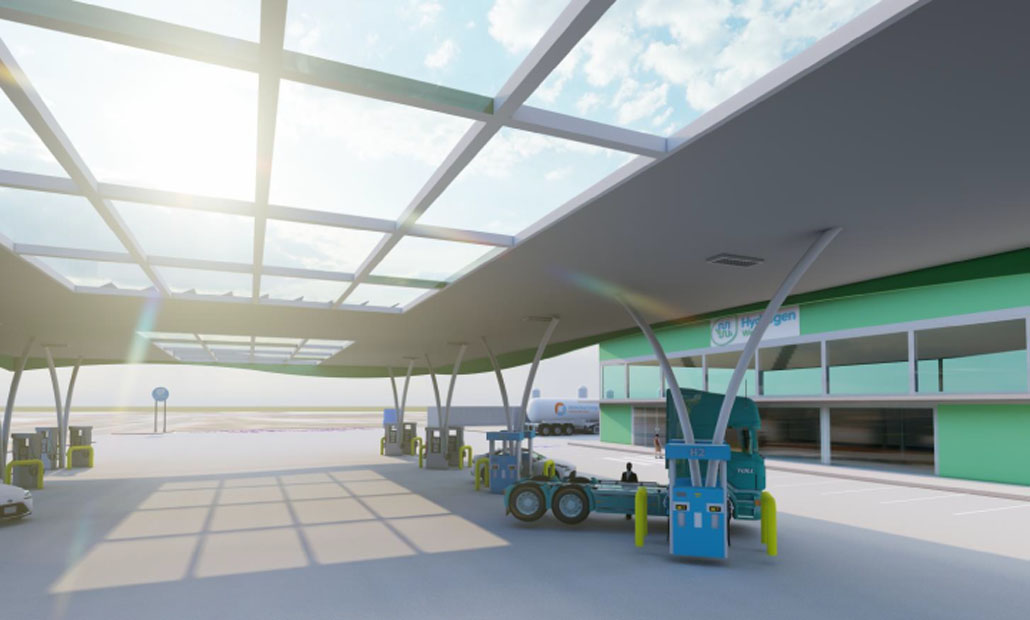 GREENFIELD DEVELOPMENT:
This planned development at the Perth Airport is the most strategic location for a hydrogen refueling station in WA. It includes a site capacity of up to 5,000 kg/day of hydrogen in gaseous and liquid form. It will embody a Hydrogen Experience Centre and traditional Service Station convenience store while having a 10-year hydrogen market exclusivity in the area.
Immediately adjacent to Australia Post, Startrack, and other trucking, bus, courier and taxi services, the longer-term market also includes aviation. This site is secured under heads of agreement with a long term lease in preparation.